New
Products

We can provide timing belt with different extra back thickness as per customer's request.
The rubber color we can offer is: Black, White, Green, Blue, Yellow, Pink, Red and Any Color
Extra Long Endless Belt
Endless extra-long timing belts can be used in textile industry, light industry, chemical industrial, industry electrical appliances, machinery etc., for transferring power.
Timing Multi Rib Top Belt
This is a special kind of timing belt, which the other side of the belt is poly v belt, such as 1552-8M-16PK,1760-8M-12PK,1952-8M-16PK,775H-8PK.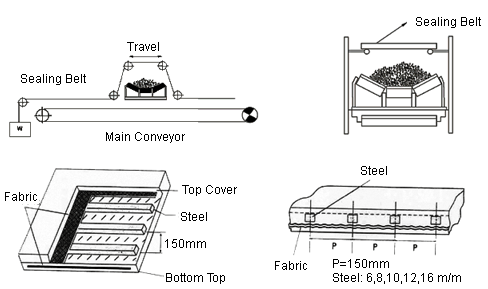 Application: Sealing belt is used as protection cover for unloading conveyor, reproducing machine and other unloading material equipment.

Due to reinforced material,the belt is cross rigid and can withstand 100kgs weighty man or object wothout deforming. Longitudinal direction is soft and easy to be moved according to application needs.

It prevents materials to be conveyed from dust, wind rain and sunlight.