Cross Rigid Belting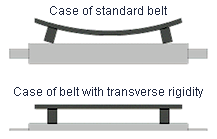 Belt Composition: X=Cross-Stabilized Construction E=Polyester Tension Plies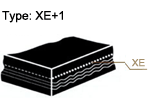 Metal Breaker Belt
Structure
Top cover, can be flat or impression
fabric plies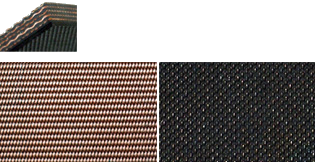 Description
Mainly used in conveying powdery and granular materials, allows material to be conveyed through difficult terrain and over long distances.
The belt form from flat to U shape and finally to pipe shape, folding the materials and realizing the process of enclosed conveying.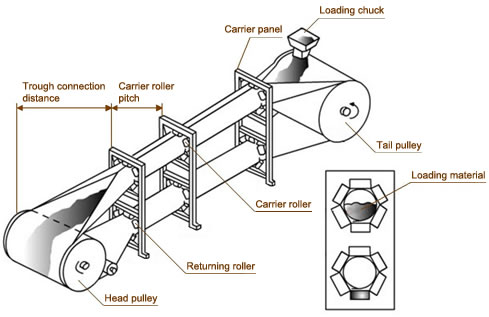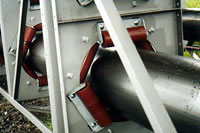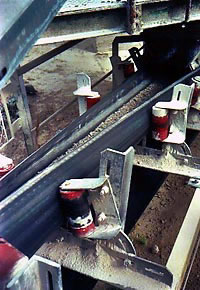 Description:
Sidewall conveyor belt can be used for horizontal, sloping or vertical conveyance, it is one of the most effective ways of elevating materials in a confined space, the economy is achieved by single belt operation, wide range material can be handled, less space and requirement, no transfer point, low maintenance and big capacity.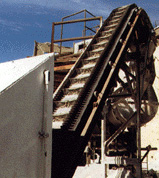 It Is Based On The Following Main Components
Cross-Stabilized Base Belts
Sidewalls
Cleats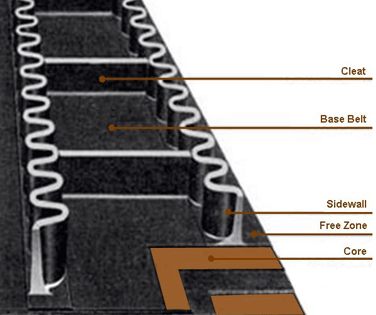 Elevator Conveyor Belts
The belt is made of either anti-tearing EP canvas or steel cord as center material with anti-tearing rubber cover, good application capability, running steadily, low maintenance.
Construction
Rubber belt & elevator bucket.
Characteristic
Little earth coverage, no pollution, great conveying capacity, suitable for conveying bulk material.
Application
Vertical transportation of loose powdery material, widely used in building, mining, chemical, light industry, power station and grain etc. field.
Standard Specifications Of The Rubber Belt
Carcass: EP or Cotton Duck
Max. Belt Width: ~2200 mm
Cover Rubber: Resistant to wear, oil, heat and anti-static.

Elevator Buckets
We have different models which are available for your choice.
Description
Endless conveyor belt is conveyor belt that has been made into endless without joint in the process of production.
Characteristic
Its feature is that there is no joint in belt carcass, and the belt shall not be shortened in service life due to early failure in the joints of the belt. The belt is flat in surface and even in tension, thus it runs smoothly and its elongation in working is low.
Cover Rubber classification: General, oil, heat and chemical-resistant, etc.
We can make endless belt of light conveyor belt, general use belt and heavy duty belt according to customers' requirement.
Application
It is widely used in building, mines, chemical plants, metallurgical industry and agriculture.